HireSkilling Waiting List
Join the waiting list for our next HireSkilling Program!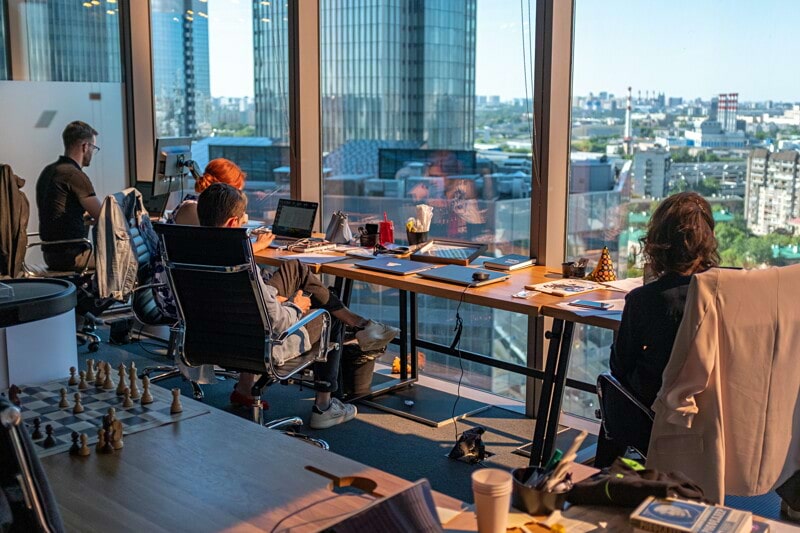 Willing to (re)start your career in tech but can't find any open HireSkilling Program matching your preferences?
We've got your back. As the demand for our HireSkilling Program is growing and we keep getting lots of requests to join from Talent like you, we'd like to make sure you are on our waiting list.
Why Choose HireSkilling?
You earn a competitive salary while learning the skills you need;

You immediately join the biggest tech companies in the world on their mission;

Our company partners often start paying you from day 1 of the training or right after you finish it;

The training is 100% free and fully remote;

Plus, once you start working in the company, we don't leave you alone: we keep coaching you on the job, to make sure you use your potential to its fullest.


How Does HireSkilling Work?
We accompany you on each step of your career, from application to job placement and afterwards. This is a great chance to get a job at a tech company, along with relevant knowledge and skills to succeed.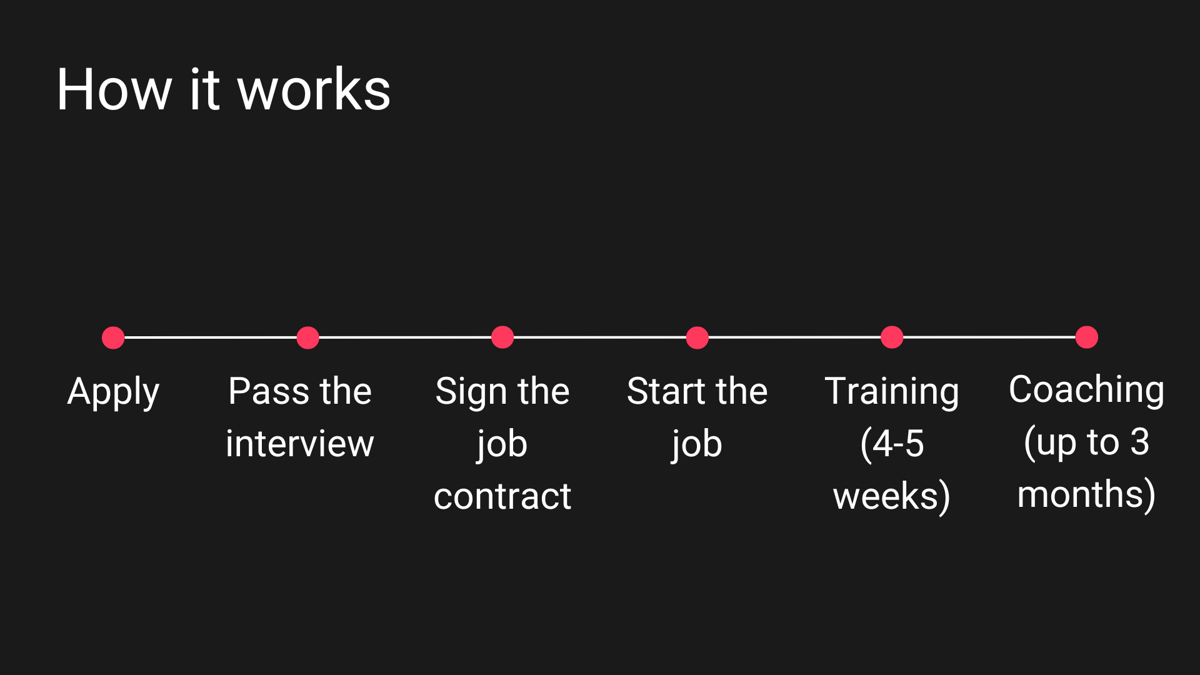 What HireSkilling Programs Can I Choose?
We have a wide choice of tracks for you to choose from and kickstart your career.
Software Engineering

Technical Cloud Support

Advanced Software Engineering

Data Engineering

B2B Sales & Client success

Cybersecurity

Front-End Engineering


How Can I Join the Waiting List?
If you'd like to participate in our upcoming HireSkilling Programs, please, register your interest by applying here.
Tell us about yourself, your background and what program and city you would be interested in. We will make sure to call you back as soon as we open a program matching your criteria!


Jobs

Workfully

Remote status

Fully Remote
HireSkilling Waiting List
Join the waiting list for our next HireSkilling Program!
Loading application form